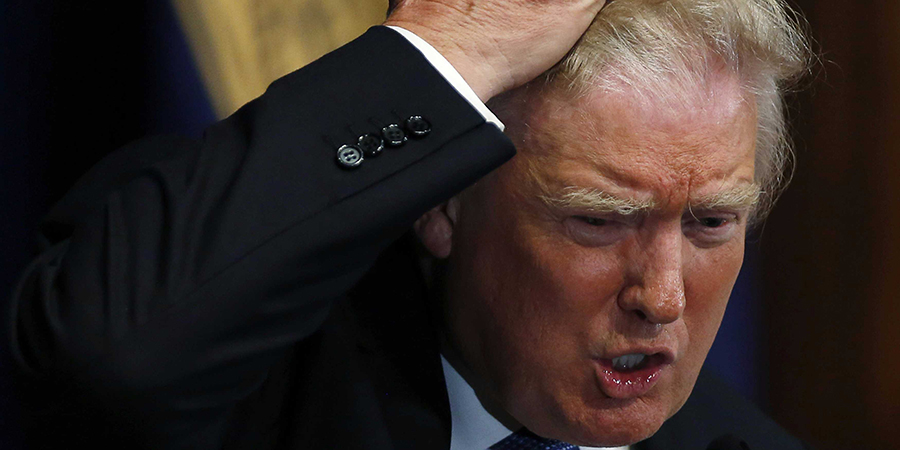 Donald Trump's Alleged Collusion With Russia
I had planned to write a different article for my first blog post, but then yesterday CNN released this Trump bombshell. Moments later, BuzzFeed News published a stunning 35-page dossier filled with accusations and salacious rumors. BuzzFeed News reports a former British intelligence official prepared the dossier for political opponents of Trump. He alleges Russia has compromising information on Trump, and that Trump's campaign team were in frequent contact with Russian officials. Various sections of the document are unverified, and the report has inaccuracies.
The dossier reads as if the words came from the pages of a spy novel. There are accusations of lewd and compromising sexual acts, blackmail, and collusion. As intriguing as the document is, I am only interested in the conspiracy to coordinate with a hostile foreign government to affect the outcome of the 2016 presidential election.
Conspiracy Allegations
In the dossier, the former intelligence official claims Trump's campaign team was in contact with the Kremlin at the highest levels.
"Further evidence of extensive conspiracy between Trump's campaign team and Kremlin, sanctioned at the highest levels and involving Russian diplomatic staff based in the US."
Over the past 24 hours, several Trump surrogates have denied the accusations. They claim there is no proof that Trump or anyone from his campaign team was in contact with Russian officials during the campaign. Nor is there any evidence that anyone from the Trump campaign colluded with Russian officials.
It is True there is no concrete proof that anyone from the Trump campaign conspired with Russian officials. However, several sources offer circumstantial evidence Trump's "immediate entourage" had limited interaction with Russian officials.
Trump's Allies and Russian Officials
On Nov. 10, just two days after the election, The New York Times reported that Russian officials were in contact with Trump allies according to a Russian diplomat. In the article, Sergei A. Ryabkov claimed the Russian government maintained contact with members of Donald J. Trump's "immediate entourage" during the American presidential campaign.
"There were contacts," Sergei A. Ryabkov, the deputy foreign minister, was quoted as saying by the Interfax news agency. "We continue to do this and have been doing this work during the election campaign," he said.
Later that day, the Foreign Ministry in Moscow claimed Mr. Ryabkov had been referring to American politicians and supporters of Donald Trump, and not members of his campaign staff. Did Mr. Ryabkov misspeak, or did he unintentionally prove there was collusion between Trump's campaign and Russian officials?
Donald Trump Jr. Met With Pro-Russia Diplomats
A few weeks before the election, in the midst of a bitter presidential campaign, Donald Trump Jr. traveled to Paris to meet with pro-Russian diplomats to discuss Syria, according to Time.com. The previously undisclosed trip to Paris went unreported by news outlets until weeks after the presidential election. There is little information available about the meeting and who met with Trump Jr. It's also unknown if Syria was the only topic discussed during the meeting.
FBI Warrant to Monitor Members of Trump's Team
The Guardian reports, the FBI applied for a warrant from the FISA court to monitor four members of Trump's team suspected of having suspicious communications with Russian officials. The FISA court declined the application and requested that the FBI narrow its focus. The FISA court ultimately granted a warrant to the FBI, but it's unknown if a full investigation is underway.
Trump denied the allegations and fired back at CNN, Buzzfeed, and intelligence agencies claiming the report is "fake news."
"Intelligence agencies should never have allowed this fake news to "leak" into the public. One last shot at me. Are we living in Nazi Germany?" -Donald Trump
"Russia just said the unverified report paid for by political opponents is "A COMPLETE AND TOTAL FABRICATION, UTTER NONSENSE." Very unfair!" -Donald Trump
"Russia has never tried to use leverage over me. I HAVE NOTHING TO DO WITH RUSSIA – NO DEALS, NO LOANS, NO NOTHING!" -Donald Trump
"FAKE NEWS – A TOTAL POLITICAL WITCH HUNT!" -Donald Trump
Trump has not confirmed or denied the specific accusation that members from his team was in contact with Russian officials during the presidential campaign.